Turnkey Affiliate Services
We manage affiliate programs from start to success!
We offer the things that big companies—by their very nature—simply can't: Building your creative, managing affiliate relationships, recruiting the affiliates you want. We do all this while constantly keeping an eye on your offers and results.
Looking for more traffic?
Start an affiliate program!
Are you looking for affiliates to send quality traffic to your website? You've come to the right place! affiliateCREW has forged strong relationships with the top affiliates. They know us, and they trust us. If affiliateCREW is managing a program they know it's worth their time to promote it.
Let us find the perfect affiliates to drive quality traffic for your brand.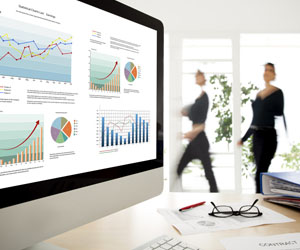 Don't get put on autopilot.
Take control of your program.
With most performance-based marketing companies, you take a number, then help yourself. Not so with affiliateCREW. We've taken over the management of many affiliate programs and quickly turned them into profitable marketing machines.
Your affiliate program is too valuable to be placed on autopilot. Switch to affiliateCREW today for the full service experience.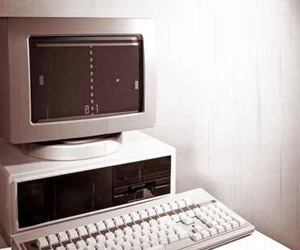 Don't get left behind.
Technology Built to Perform.
We've designed a system for online merchants that simply gets results. We offer the things you would expect from a true marketing partner: Strategic planning, superior tracking technology, creative offers, automated reporting and payments, fraud prevention…and the list goes on.
affiliateCREW will custom tailor the perfect affiliate solution for your brand.
Affiliates Love affiliateCREW.
Why? Because we're dedicated to making sure their campaigns work!
Affiliate Recruiting
We don't just wait for affiliates to come to us. We proactively seek out and recruit top affiliates to help build and grow the programs we manage. We carefully screen and routinely monitor your program to make sure affiliates are promoting your brand the right way.
Affiliate Activation
Just getting affiliates to sign up isn't enough to build a successful affiliate program. They must take action and add banners or links to their websites. We use proven techniques that help get affiliates actively promoting our managed programs.
Affiliate Optimization
Once an affiliate program is up and running, we never let it to go on autopilot. We constantly monitor and keep in touch with our affiliates. We know where they stand and provide them with the tools they need to be successful.
I have been working with Affiliate Crew for over 8 years. They are always professional and reliable. They've always been there for me whenever I had a question or problem and have helped me generate more affiliate sales with their roster of exceptional affiliate programs/advertisers.  I highly recommend them to anybody who is looking for someone to manage their affiliate program. Katherine O'Neill
Frequently Asked Questions
If you'd like to talk to us about your affiliate program or to learn more about us, please get in touch.
AffiliateCrew offers a responsible, results-based marketing program without the risks associated with traditional advertising. By managing every aspect of our clients' affiliate programs, we produce results that are simply unheard of in today's marketing environment. Why not allow us to get results for you, too?
How much does it cost?
Our affiliate program management fee starts at $2,500/month and goes up from there. We also have a set up fee that's between $1,000-$2,500 depending on the project.
What kind of clients do you work with?
We work with large national brands that are looking for top affiliate management services. Affiliate programs don't typically do well with start-ups so as you develop your company we would love to discuss the correct timing to launch your program.
How does AffiliateCrew evaluate new merchants?
We evaluate all potential advertisers fairly based on criteria like business model and objectives, and select those with the greatest potential of a win-win partnership.
How long does it take to launch an affiliate program?
Typically, your program will go live within 15-30 days. Implementation time varies depending on the complexity of a particular launch. we will evaluate which affiliate network to go into and then set up the account, establish commission rates, design creative, upload banners and text links, ensure tracking pixels are tracking correctly, and more in that timeframe.
I have never had an affiliate program before. How do I get started?
We have launched affiliate programs in every major network in addition to our own internal affiliate tracking tool. We can handle the integration for you and build your program into a success.
We have built strong relationships with the top affiliates. They know us and they trust us. If affiliateCREW is managing a program, it is worth affiliates time to promote it. We will find the perfect affiliates that will drive quality traffic for your brand.
What types of affiliate marketing can I do with AffiliateCrew?
AffiliateCrew specializes in performance-based advertising. With this model, you pay only when a consumer takes a pre-determined action, thus eliminating the risk of wasted marketing dollars.
Do I have say in which affiliates run our promotions?
Yes. We will make our recommendations, yet we are always interested in your suggestions and you are the final word.
How do I take the next step?
Contact us today at 801-993-2222 or through our
contact form
to learn more about how we can help successfully launch and manage your company's affiliate program.
My program has been put on autopilot. Can you help?
We have taken over the management of many affiliate programs and quickly turned them into profitable programs. We would love to discuss your affiliate program with you and show you how we can transition your affiliate program into a profitable marketing channel.
Does AffiliateCrew offer program management services?
AffiliateCrew is a full-service performance-based solution. We will manage all aspects of your affiliate program including recruiting affiliates, tracking sales/leads, creative, billing, 1099′s, etc.
How does AffiliateCrew screen affiliates?
Our affiliates are carefully screened before being accepted into your program. Your dedicated affiliate manager reviews all potential affiliate's personal information, website(s), proposed promotional methods and virtually every other vital piece of information to ensure your brand is protected and your messaging is being presented appropriately. After accepting an affiliate, we also conduct routine checks to ensure your messaging is being presented in an appropriate manner and that your policies are being enforced.
affiliateCREW works for you
We target affiliates for you, help them get started promoting your brand and then pay them as the sales start rolling in.